Liberty Star Submits Drilling Plan of Operation to the Arizona State Land Department
October 22, 2015
James A. Briscoe, CEO/Chief Geologist, Liberty Star Uranium & Metals Corp.
Liberty Star has reached another important milestone in its efforts to begin drilling at Hay Mountain.  We have submitted an Exploration Plan of Operation for diamond core drilling to the Arizona State Land Department (ASLD) for specific sites on State lands. In addition to two primary holes, eight others will be drilled if success is achieved in drill holes 1 and/or 2.  The locations have undergone archaeological surveys by Antigua Archaeology LLC and approved by the ASLD.
Review and approval by the ASLD is expected to take 60 to 90 days. Should funding become available, we will be able to begin core drilling by mid-January, 2016.
Please view the images we submitted with our application.
Map 1 shows the location of State land drill holes. (Click on images to enlarge)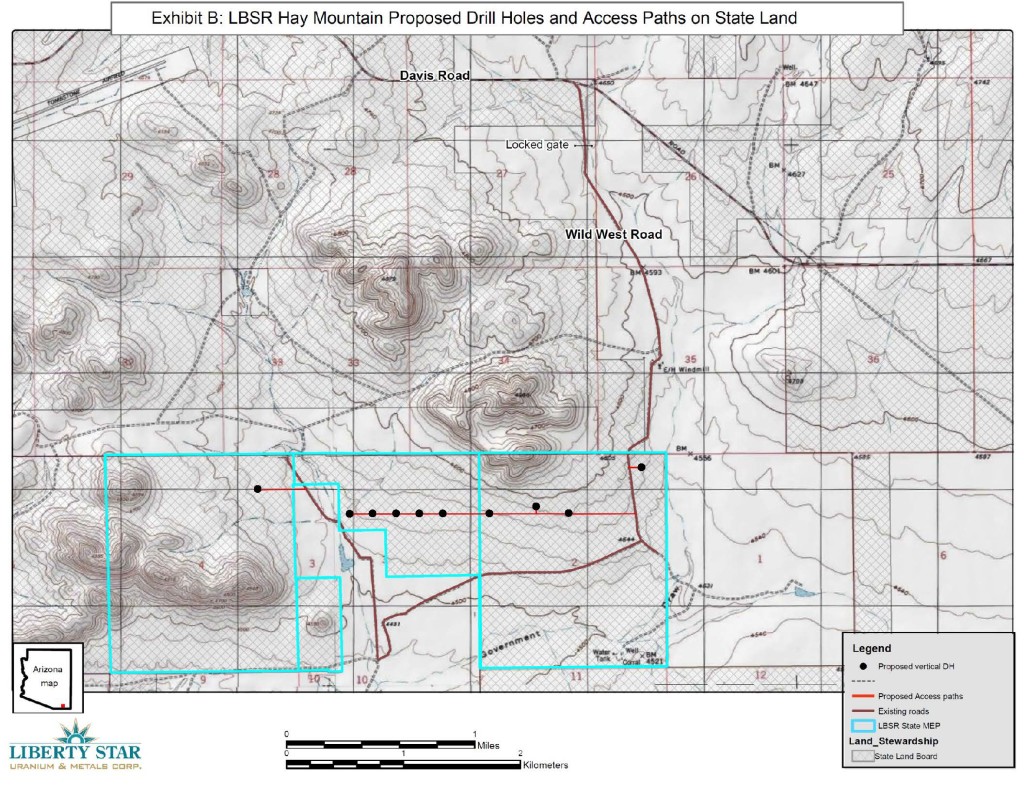 2.  Maps 2 through 4 reviews the archaeological work undertaken by Antigua Archaeology.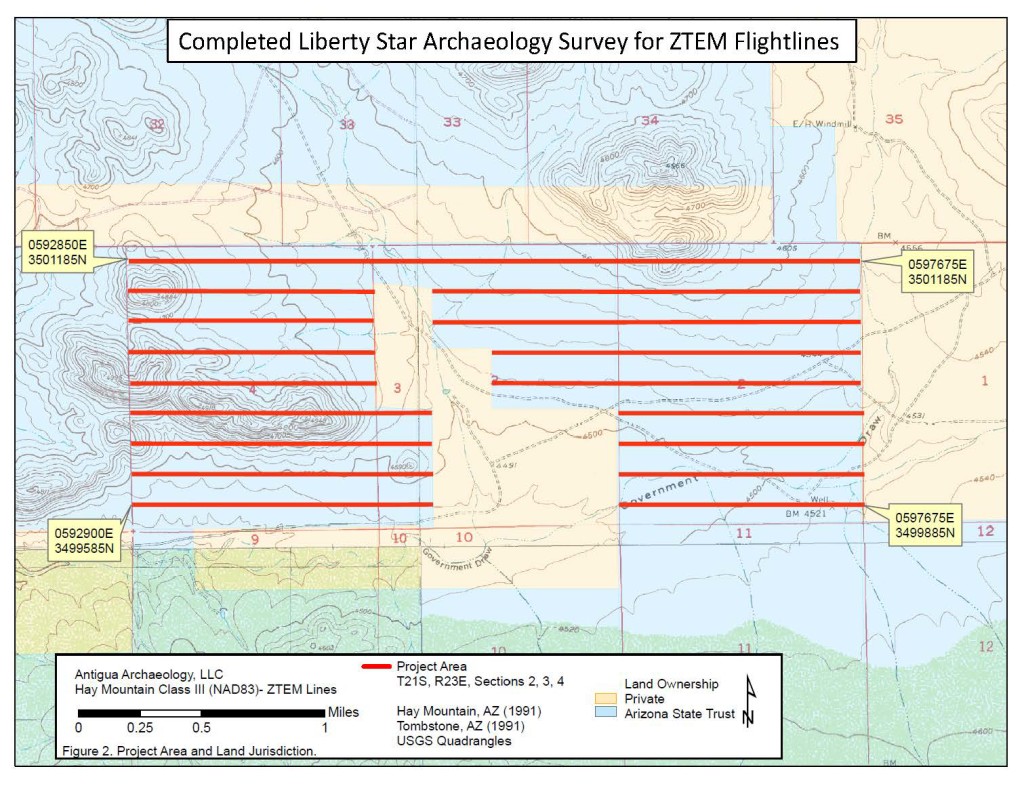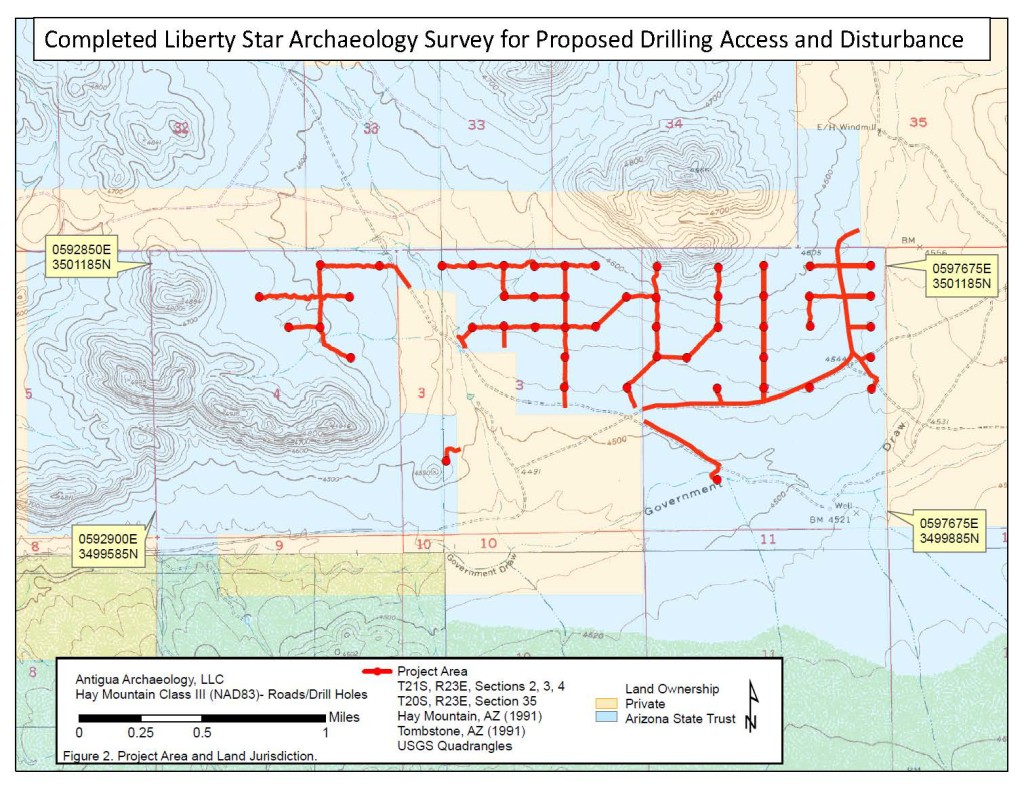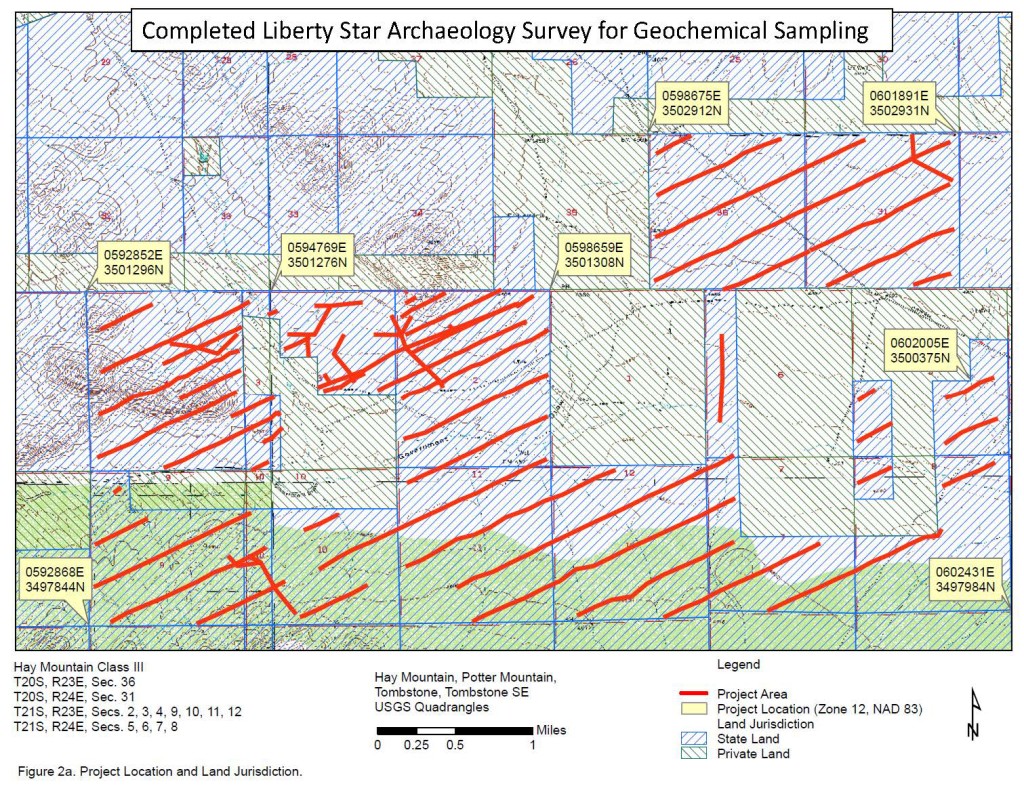 3.    Maps 5 and 6 indicates the geophysical and geochemical justification for drill holes target placement, surface and to depth.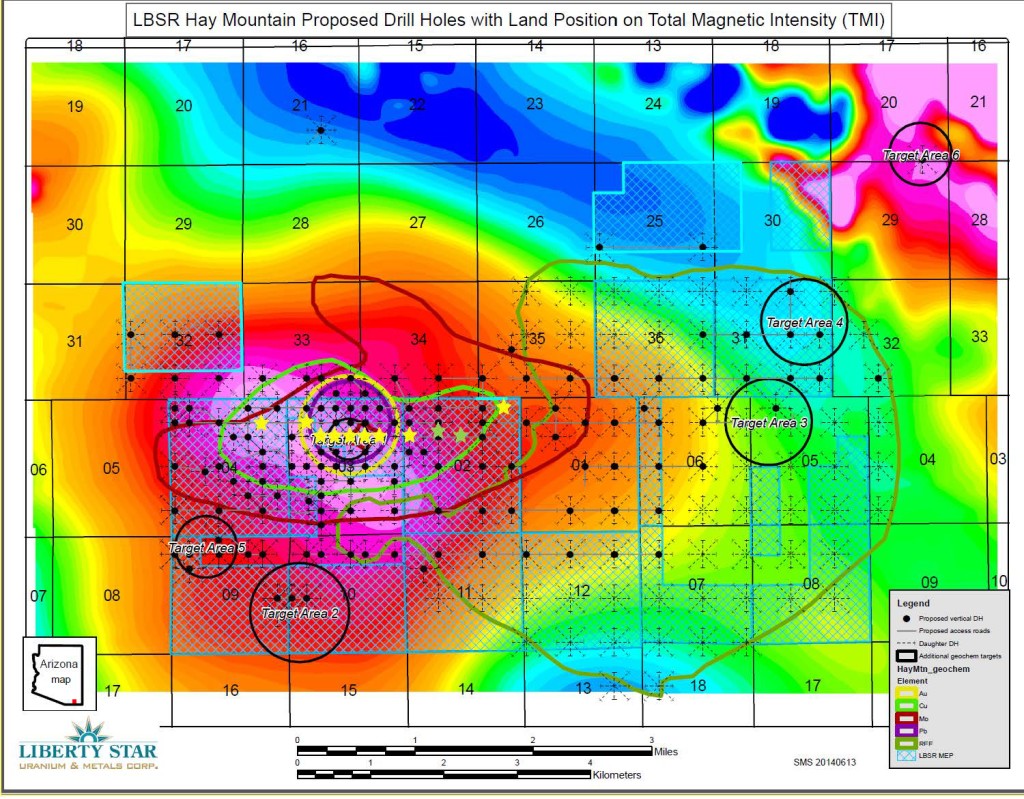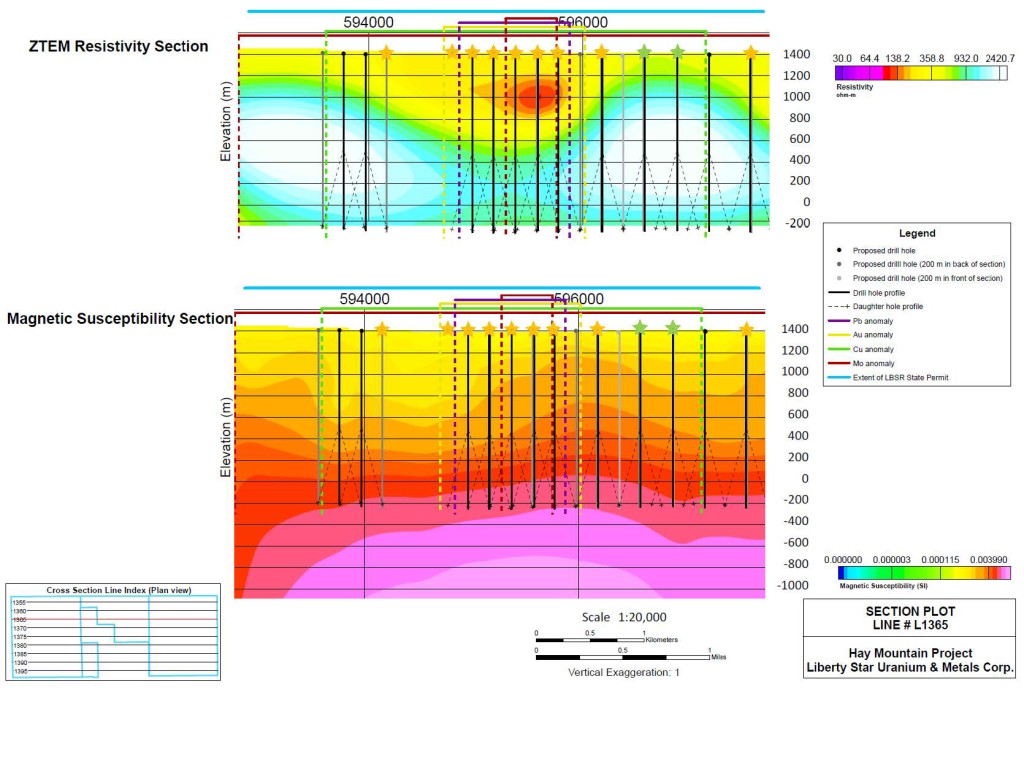 4.  The final four images are from a brochure of the Solids Removal Unit Liberty Star will utilize for this drilling program. We have discussed using this unit with several experienced drilling contractors with the consensus opinion prevailing that this equipment is going to be the new standard for drilling projects around the world for various reasons including reduced water consumption and minimal site impacts at each drill hole location. Our goal remains to engage the newest and best equipment and technologies for cost efficient and environmentally sensitive outcomes. Further, the cuttings are about 90+ percent pure representing only the interval drilled, and sampled. Therefore an assay interval can be selected from 1 foot to 20 feet (the length of the core barrel) and as sample of the cuttings can be scientifically mixed and split and analyzed by an X-Ray Fluorescence analyzer (Niton or other maker) and we can know the average grade of the sample taken before the core ever comes out of the hole.  The core can then be split with a diamond saw and the important intervals expedited to a registered assay lab for early return.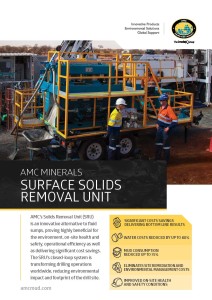 RISK FACTORS FOR OUR COMPANY ARE SET OUT IN OUR 10-K AND OTHER PERIODIC FILINGS FILED WITH THE SEC ON EDGAR.
Liberty Star Uranium & Metals Corp.       OTCQB: LBSR      http://www.libertystaruranium.com/    520-425-1433