New Interview "CEO/Chief Geologist James A. Briscoe discusses Phase 1 Drilling Plans at the Hay Mountain Project."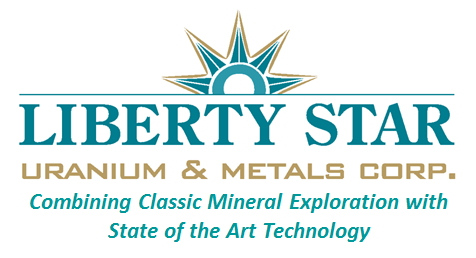 October 27, 2015                                                                 OTCQB: LBSR                                http://www.libertystaruranium.com/
New Interview: CEO/Chief Geologist James A. Briscoe discusses Phase 1 Drilling Plans at the Hay Mountain Project. 
Liberty Star's Jim Briscoe returns for a second interview with Agoracom.com's George Tsiolis. The interview is part of Agoracom.com's ongoing series "Beyond the Press Release" broadcasted at Agoracom.com's Small Cap Epicenter.   Go to http://smallcapepicenter.com/beyondthepressrelease/AGORACOM-LBSR-10262015/ to view.
In the interview Mr. Briscoe discusses Liberty Star's recent announcement, including detailed maps, released on the Company's website October 22nd:
Liberty Star Submits Drilling Plan of Operation to the Arizona State Land Department
______________
Agoracom.com "is the small Cap Epicenter: an online commuity for smart investors and smart companies." 
Follow Liberty Star Uranium & Metals Corp. on Agoracom, Facebook , LinkedIn & Twitter@LibertyStarLBSR
View the Hay Mountain Near Surface Phase 1 presentation
Contacts
Agoracom Investor Relations
lbsr@agoracom.com
http://agoracom.com/ir/libertystar
or
Liberty Star Uranium & Metals Corp.
Tracy Myers       520-425-1433
Investor Relations
info@libertystaruranium.com