Advances in Geochemistry Restore Gold Exploration Efforts Globally and Closer to Home – By James A. Briscoe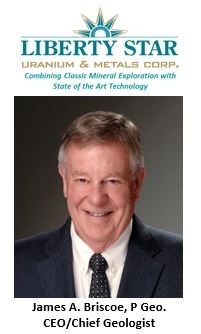 Advances in Geochemistry Restore Gold Exploration Efforts Globally and Closer to Home
By James A. Briscoe| September 21, 2016
A recent article published by Thermo Fisher Scientific in their very informative Advancing Mining blog reminded me of what we are already doing with their most advanced x-ray fluorescence (XRF) right now at our Hay Mountain targets or have already done with other geochemical tools. In "Ancient Egypt May Point the Way to Modern Gold Discoveries" Esa Nummi points out that a lot of gold discoveries only previously hinted at may be uncovered through modern mineral exploration techniques. In Egypt, the government is trying to revive a mining industry long abandoned. New explorers hope to use modern mining techniques and technology to recover gold missed or left behind.  Egypt has other challenges as well, but with an urgent need to find new deposits, explorers are venturing all over the world.
Modern mining techniques and technology will further our goals at Hay Mountain, where gaps in geologic mapping, difficult terrain, and disinterest while gold prices were low made the historic Tombstone mining district a less than ideal candidate for gold exploration.  What we have done throughout the Tombstone Super Project and Hay Mountain particularly, and continue to do now, will make the area more attractive for serious exploration and development. To our north, Excelsior Mining's Gunnison Copper Project continues development as a shallow copper in-situ extraction project.
However, that in-situ project just scratches the surface. From  my interpretation of the data we have compiled the Hay Mountain Project could be a multi-target high grade and large sediment hosted and porphyry hosted copper, gold, moly, zinc, lead, silver, with potential by products of uranium, thorium, manganese, rare earth elements (REE's) ore body and perhaps other metal and non-metal byproducts. Using Thermo Fisher XRF equipment has provided important refinements to both the geophysical and geochemical data we have compiled over the years.
Those previously collected enabled us to produce our maps of the area, which were severely lacking, and are necessary. The XRF work we are doing now can measure precisely pathfinder metals that may give us the ability to determine where the best prospects for gold and other metals are.
While we await funding to begin the drilling portion of Phase 1 at Hay Mountain, our field manager, Jay Crawford, has been using our Thermo Fisher Niton XRF equipment over a couple of  our most promising targets.
We have now accumulated approximately 5 thousand XRF determinations for 51 elements (255 thousand individual elemental determinations).  These will be compiled and interpreted using the same techniques that we have applied to rock chip, soil, and vegetation samples data reduction and interpretation in relation to previous geoscientific data.
RISK FACTORS FOR OUR COMPANY ARE SET OUT IN OUR 10-K AND OTHER PERIODIC FILINGS FILED WITH THE SEC ON EDGAR.
Follow Liberty Star Uranium & Metals Corp. on Agoracom, Facebook , LinkedIn & Twitter@LibertyStarLBSR
Contact:
Agoracom Investor Relations
lbsr@agoracom.com
http://agoracom.com/ir/libertystar
or
Liberty Star Uranium & Metals Corp.
Tracy Myers
520-425-1433
Investor Relations
info@libertystaruranium.com