Technical Advisory Board
Dr. John M. Guilbert Master Explorationist
Dr. John M. Guilbert currently holds the position of Professor Emeritus at the University of Arizona. Dr Guilbert is a world-renowned and award winning geologist & author. He is the co-developer of the Lowell-Guilbert porphyry copper model, and recipient of mining's two most prestigious awards back to back (the R. A. F. Penrose Medal and the D. C. Jackling Award). Dr Guilbert has served as a director on two TSX Venture companies and now brings his extensive exploration experience to Liberty Star Uranium & Metals Corp.
Shea Clark Smith, MSc., P.Geo. Geochemist
Mr. Smith owns and operates Minerals Exploration & Environmental Geochemistry, a laboratory, research, and consulting company that focuses on the detection of deeply buried metal and geothermal deposits. He is particularly known for his biogeochemistry and soil gas work in North America, and particularly the Great Basin of Nevada. He was Chief Geochemist for Houston Oil and Minerals (later Tenneco Minerals), Chief Geochemist for Philips Petroleum/Strategic Minerals Group, and Chief Geochemist for American Selection Trust (later British Petroleum Minerals/Kennecott) before launching MEG in 1984. He is a member of several professional societies, past Councilor of the Association of Applied Geochemists, and past editor of Explore Newsletter. Mr. Smith has a BS and MS in Geology and Geochemistry.
Michael J. Schaefer Geo-Information Specialist/Analyst
Mr. Schaefer is a Geoscience and GIS consultant and principle of Geo-Information Solutions (www.GeoInfoSol.com). He specializes in geologic, hydrologic, and geochemical GIS, data management and data analysis solutions for the Mining and Environmental Industries, and government. Mike has a BS and MS in Geology and has over 20+ years experience in the mining industry; 7 years experience owning and operating Geo-Information Solutions and prior to that 13 years of work experience with major mining companies where most recently he managed the western US Exploration for Noranda Inc.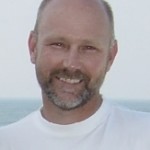 Dr. Mark Osterberg Geologist
Dr. Osterberg with selected members of his organization Mine Mappers LLC will provide geologic and GIS services under the direction of Jim Briscoe and John Guilbert for the Big Chunk Super Project. Dr. Osterberg, registered geologist in Arizona and Wisconsin, has worked for major gold and base metal mining companies and has over 29 years experience in the mining business. He has provided high level technical expertise to projects in the USA and overseas and has managed multiyear exploration and development projects as well. He has expertise and experience in porphyry copper and molybdenum systems, carlin-type gold systems, shear-zone and volcanic-hosted mesothermal gold systems, magmatic Cu-Ni-PGE and construction materials. His project related experience includes grass-roots, green-fields reconnaissance programs, brownfields exploration and development programs, mine geology and modeling. He has developed innovative mapping techniques for regional and mine scale programs, has excellent computer skills and is an expert GIS for Geology practitioner.

Dr. Charles A. Ferguson   Research Geologist
B.S., University of Kansas, M.S., New Mexico Tech, and Ph.D., University of Calgary.
Dr. Ferguson is a structural geologist with an extensive background in volcanology.  Interpreting the structural and eruptive history of volcanic fields throughout the southwest has become a specialty.  Using a somewhat novel approach to mapping volcanics that involves an emphasis on phenocryst mineralogy rather than volcanic textures, Ferguson has unraveled the structural and eruptive histories of several, previously poorly understood volcanic fields. Ferguson's experience with volcanic rocks was gained chiefly during his Masters thesis research at New Mexico Tech. His main interest and first love in geology is, however, compressional mountain belts.  His interests have taken him from the Mackenzie Mountains of northern Yukon and the Katmai volcanic arc of southwestern Alaska and many other areas. His Ph.D. research at the University of Calgary in one of the world's most impressive fold belts deep within the metamorphic internides of the Canadian Cordillera involved detailed study of slaty cleavage, a phenomenon that his fascinated geologists for over three centuries.
Primary Geophysical, Geologic, Mining and Environmental Consulting Firms:
Geotech Ltd., Specialists in Helicopter Borne EM Geophysics, Ontario, Canada www.geotech.ca
MWH International Mining and Environmental Consultants with offices in Anchorage, Alaska & Phoenix, Arizona www.MWHglobal.com
SRK Consulting Engineers and Scientists with offices in Anchorage, Alaska & Tucson, Arizona http://www.na.srk.com/en
Montgomery & Associates specialists in water resources and permitting with offices in Tucson, Phoenix, Denver, Santiago de Chile, and Lima, Peru www.elmontgomery.com